There is no gold in Fort Knox?
A new report prepared for Prime Minister Putin by the Federal Security Service (FSB) says that former International Monetary Fund (IMF) Chief Dominique Strauss-Kahn was charged and jailed in the US for sex crimes on May 14th after his discovery that all of the gold held in the United States Bullion Depository located at Fort Knox was 'missing and/or unaccounted' for.
According to this FSB secret report, Strauss-Kahn had become "increasingly concerned" earlier this month after the United States began "stalling" its pledged delivery to the IMF of 191.3 tons of gold agreed to under the Second Amendment of the Articles of Agreement signed by the Executive Board in April 1978 that were to be sold to fund what are called Special Drawing Rights (SDRs) as an alternative to what are called reserve currencies.
This FSB report further states that upon Strauss-Kahn raising his concerns with American government officials close to President Obama he was 'contacted' by 'rogue elements' within the Central Intelligence Agency (CIA) who provided him 'firm evidence' that all of the gold reported to be held by the US 'was gone'.
Upon Strauss-Kahn receiving the CIA evidence, this report continues, he made immediate arrangements to leave the US for Paris, but when contacted by agents working for France's General Directorate for External Security (DGSE) that American authorities were seeking his capture he fled to New York City's JFK airport following these agents directive not to take his cell-phone because US police could track his exact location.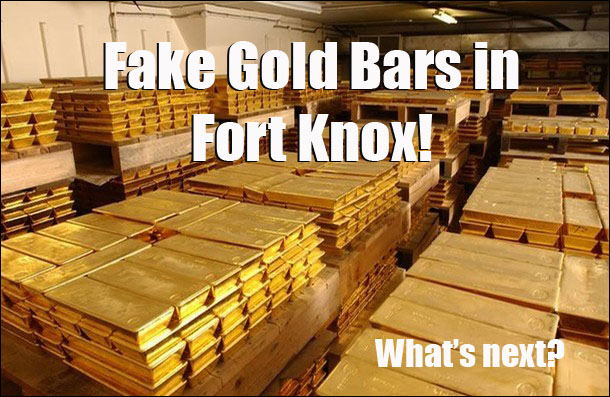 Once Strauss-Kahn was safely boarded on an Air France flight to Paris, however, this FSB report says he made a 'fatal mistake' by calling the hotel from a phone on the plane and asking them to forwarded the cell-phone he had been told to leave behind to his French residence, after which US agents were able to track and apprehend him.
Within the past fortnight, this report continues, Strauss-Kahn reached out to his close friend and top Egyptian banker Mahmoud Abdel Salam Omar to retrieve from the US the evidence given to him by the CIA. Omar, however, and exactly like Strauss-Kahn before him, was charged yesterday by the US with a sex crime against a luxury hotel maid, a charge the FSB labels as 'beyond belief' due to Omar being 74-years-old and a devout Muslim.
In an astounding move puzzling many in Moscow, Putin after reading this secret FSB report today ordered posted to the Kremlin's official website a defense of Strauss-Khan becoming the first world leader to state that the former IMF chief was a victim of a US conspiracy. Putin further stated, "It's hard for me to evaluate the hidden political motives but I cannot believe that it looks the way it was initially introduced. It doesn't sit right in my head."
Interesting to note about all of these events is that one of the United States top Congressman, and 2012 Presidential candidate, Ron Paul [photo bottom left] has long stated his belief that the US government has lied about its gold reserves held at Fort Knox. So concerned had Congressman Paul become about the US government and the Federal Reserve hiding the truth about American gold reserves he put forward a bill in late 2010 to force an audit of them, but which was subsequently defeated by Obama regime forces.
When directly asked by reporters if he believed there was no gold in Fort Knox or the Federal Reserve, Congressman Paul gave the incredible reply, "I think it is a possibility."
source: www.eutimes.net/2011/05/russia-says-imf-chief-jailed-for-discovering-all-us-gold-is-gone/